Call for action in text messaging campaigns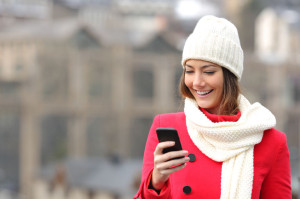 As a communications tool, we all know the power of SMS text messaging. It's instant, it has a greater reach than any other communications medium, and people respond to it — 98 percent of text messages are opened and read immediately.
To get the most out of this powerful marketing tool, organizations have to ensure that their text messaging campaigns include a clear call to action (CTA).
While people read almost all their text messages that arrive on their mobile devices, they don't always do much about them. That's because not every text message includes a CTA.
What is a CTA?
A CTA tells the reader to do something specific and clear: come to an event, download a coupon, read some information, or buy a product or service.
It's that simple — if you're trying to get a result from your investment in a text messaging campaign, you have to know what that result is. And then you have to tell your audience what you need them to do to achieve that result.
Effective CTAs
Your CTA has to catch the audience's attention and offer something of clear value.
Effective CTAs also include three characteristics:
They begin with a no-obligation statement that removes perceived risk, such as a free trial instead of a purchase.
They tell the audience what to do next, such as "click to get the discount code."
They encourage immediate action.
Examples
Save today — text 55555 for your limited-time discount code.
Get business tips FREE for a limited time — follow the link to our website.
Subscribe today for a free, no-obligation 30-day trial. Offer expires at midnight!
It's not easy — text messages have to be under 160 characters, including the risk reduction, attention-grabbing value offer and CTA. So take the time to craft the message that will give your organization the results it needs.