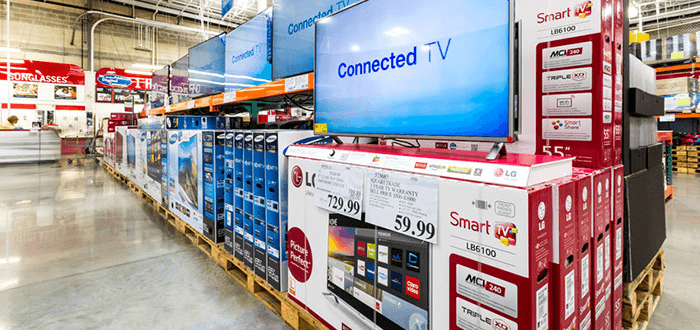 Costco Keeping Customers Connected On The Go With SMS
Have you ever made a trip to Costco and realized you left your coupons at home? Or maybe you want to snag some more of those amazing scallops you purchased at the warehouse retailer's Seafood Road Show.
Costco is making shopping easier for customers in both of those circumstances — and many others shoppers may find themselves in — with its text marketing program. The big-box retailer's members can keep track of new locations opening in their area, holiday hours, and much more by opting in to receive up to 8 text messages a month.
Here are a couple more of the cool things Costco's SMS campaign offers:
---
Costco Coupon Book
Costco has used direct mail for its coupon books for years, but now it offers a paper-free option via SMS. Shoppers who forget their coupon book can still check to see if that toothpaste is on sale or take the extra $3 off chicken breasts from their smartphone.
---
Information on road shows and demos
Did you find the perfect pair of jeans at one of Costco's special events and want to be sure you can get a second pair next time they are in town? Or maybe you have your eye on one of those fancy blenders they sometimes have on display. The SMS service will keep you updated on these road show special events and any others in your area.
Clearly Costco has realized the power of SMS marketing. It will be fun to see what other features the retailer adds to its texting repertoire down the road!
---
---