Include SMS in your hot weather communications strategy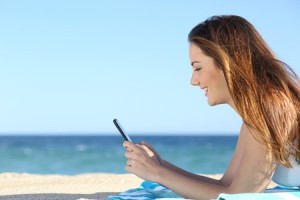 From barbecues to beaches, cottages to family car trips, summer is the season when people are outside, away from desks, work, televisions and the other traditional communications channels. So how better to communicate with people than through the devices they carry with them — their mobile phones and electronic devices?
High-quality SMS messaging allows organizations to stay in touch with their markets and key audiences no matter where they are. This summer, make sure your communications strategy includes a strong and consistent SMS marketing component.
Sports leagues can send members reminders about dates, times and locations for tournaments and games. Teams can tell their fans about big wins, instantly.
Churches and charities can put out an instant call for volunteers for events and campaigns, and notifications about training sessions.
Real estate agents can use SMS marketing to find strong leads and strengthen relationships with sellers, buyers and business partners — gaining a powerful competitive edge.
And while it's still the beginning of the season, we all know that summer will be over all too soon. As the new term nears, schools can send reminders to students and parents about deadlines, changes in plans and preparation for the new year.
It's all about staying top of mind in a market where success comes from being engaged with your customers, subscribers or members, through the communications channel you know people use most often.