Toss your business cards and upgrade to an mCard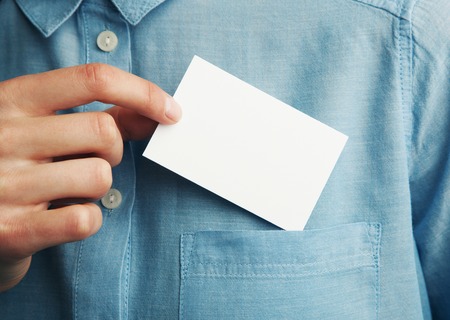 As sad as it might be to acknowledge it, business cards have outlived their usefulness. Think about it: If you've ever traveled for business, you probably brought business cards along for the ride. But when you went to look for them ahead of an important meeting, they probably spilled all over the place inside your laptop case or ate up space in your wallet or purse. Then there's the issue of the hard-earned money you shell out to purchase new cards on a regular basis.
That's the old way. The new way? mCards from Txtwire.
The mCard is a sleek, easy-to-use digital solution to the mess and hassle of business cards. Gone are the days of tracking down that last card you just know slipped between the seats of your car. With mCards, you can easily send and receive a business associate's contact information, social media handles and even YouTube videos.
This multimedia tool will change how you do business. Rather than offering a single format for all of our mCards, our robust platform enables you to select just the right background color and images for your header and profile. You can even include corporate ads and product demos to your mCard.
If you are ready to try a cutting-edge tool that will save you time, money and hassle, give mCards a try. Get started with a demo by texting the word "mcard" to 91011. When you're ready to place your mCard order, simply give us a call 877-652-0030. Our team at Txtwire looks forward to helping you transition to an awesome new way of doing business.