Why businesses need to make text messaging an integral part of the marketing mix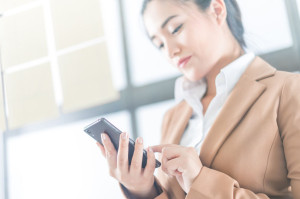 Each day around the world, people send — and receive — 22 million text messages. Did you know that 60 percent of Google searches are done with a mobile device such as a tablet or smart phone? People are using their mobile devices more than ever before. And that means businesses can use text messaging to reach target markets and build relationships.
Even in the workplace, people are starting to use text messaging to communicate instantly, conveniently and efficiently.
It makes sense, then, to include text messaging as an integral part of marketing communications, along with traditional media, social media and public relations.
Tips for effective text message marketing
Make sure your audience can find your text number easily. Make sure it's prominent on your website, Facebook and Google Plus pages, Twitter, anywhere you show your name and logo and contact information.
Encourage your target markets to sign up/subscribe to your text message campaigns by offering exclusive sales, promos, coupons
Ask for their feedback — product reviews or testimonials, questions and answers.
Reinforcement — studies show that potential customers need to see your company name and product several times before they're ready to buy. Regular SMS text messaging as part of an organized campaign helps you build up that critical recognition factor. It prompt engagement, building a relationship between you and them.
Send reminder messages to repeat customers — for example, if they are probably getting low on something they buy fairly regularly, like food, art supplies, cosmetics or medications
Don't use slang abbreviations like "sry" for "sorry." Spell out full words and sentences.
End the message with a signature that clearly identifies your organization.