Essential Tools for Lenders
Build stronger customer relationships.
At Txtwire, we understand that forming and maintaining strong relationships with customers is an essential part of finding success in the financial industry. That's why we offer a full line of products specifically designed to help you find, develop, and enrich business relationships. Send out billing and collection reminders, use pre-built message templates, and SMS E-signing.
The Value of SMS Through Txtwire
James Fugal – President, Two Guys Loans
We love having the ability to text our customers. Because the reality of it is, everybody is on their phone all day long. That's the best way to get to people, it's the best way to communicate with them very quickly. It makes my customer support representatives' jobs a lot easier.
Try Our Free Demo
We want you to experience the power of the Txtwire platform. The following demo will send a series of text messages over the course of a few hours. These messages show you sample texts that can be used to expand your scope, enrich business relationships, and increase your revenue. Think about the possibilities texting could create for you, and we'll discuss your ideas during our complimentary consultation.
Text
money
to 877-652-0030
*Message and data rates may apply. Text STOP to 877-652-0030 to cancel. Text HELP to 877-652-0030 for help. T&C: www.txtwire.com/c8776520030
Recommended Products
Pivotal features for lenders and financial industry experts:
Inbox
View all of your Email, SMS, Facebook, and Twitter responses in the same location and use the 2-Way Dialog feature to communicate directly with customers regardless of which communication method you choose.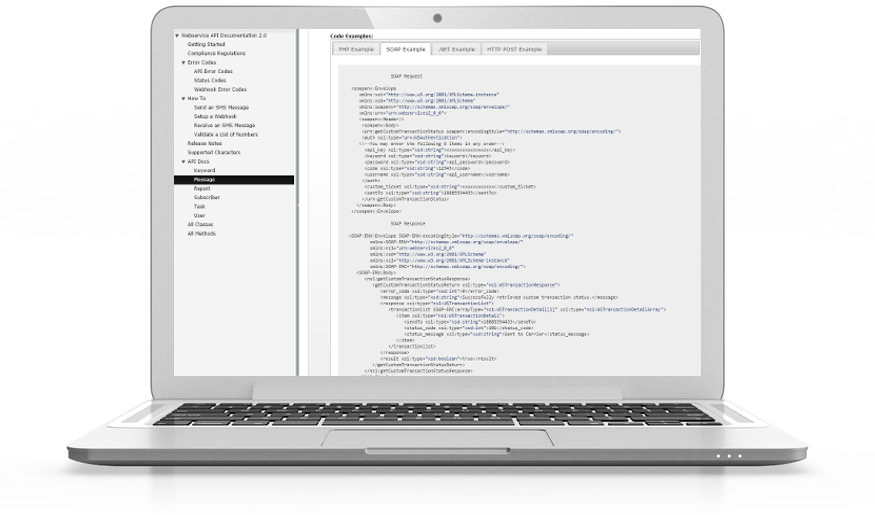 API Integration
Integrating with Txtwire's robust API (Application Programming Interface) allows you to use your existing software send messages and use our products directly, streamlining the process of managing mobile groups and interacting with our platform.
Reports
The reports section of the Txtwire dashboard allows you to run reports based on messages sent, subscribers, message response trends, and keyword opt-in results so that you can gauge the effectiveness of your mobile campaign and adjust accordingly.