Essential Tools for Municipalities
Communication is key.
Reaching your community members to alert them of bad weather, road work, or town hall meetings can be difficult. Phone trees aren't always the most successful way to communicate time-sensitive information and radio announcements aren't guaranteed to reach the majority of your audience. SMS text messaging, on the other hand, has been proven to be read by 98% of your audience, meaning that you can be confident that your announcement has been heard.
With Txtwire, it's easy to send out one message to everyone who has subscribed to your notifications. Community members simply text two words into a code that we provide for you. It's that easy. Then you can send announcements and notifications to anyone needing updates.
Use Txtwire to build a stronger relationship with your community, and make sure that community members are kept up to date and know where to go for events and activities. Municipalities across the nation are choosing to connect with their communities on a personal level. Will you?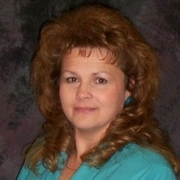 Sandy Gaydusek
City of Shelley
Thanks to Txtwire we were able to alert the parents and participants that a baseball game had been rained out. Our community members appreciate this greatly because for some of them it is a large time commitment to get their children ready to play.
Try Our Free Demo Now
We want you to experience the power of the Txtwire platform. The following demo will send a series of text messages over the course of a few hours. These messages show you sample texts used to keep your community up-to-date on all meetings, events, and emergencies.. Think about the possibilities texting could create for you, and we'll discuss your ideas during our complimentary consultation.
Text
city
to 877-652-0030
*Message and data rates may apply. Text STOP to 877-652-0030 to cancel. Text HELP to 877-652-0030 for help. T&C: www.txtwire.com/c8776520030
Recommended Products
Essential features for community officials:
Message Center
The dashboard message center is the place to manage all of your messages and notifications. Schedule messages, use pre-built message templates, and conduct raffles.
Reports
Making sure that community members are up-to-date on meeting times, schedule changes, and emergencies is vital.The reports section of the Txtwire dashboard allows you to see who has received your messages so that you can make sure that everyone stays informed.
Manage
For even more mobile campaign options, consult the Manage tab on the Txtwire dashboard. Compose automatic response messages, create and manage long-term drip campaigns, and upload and organize subscriber lists.