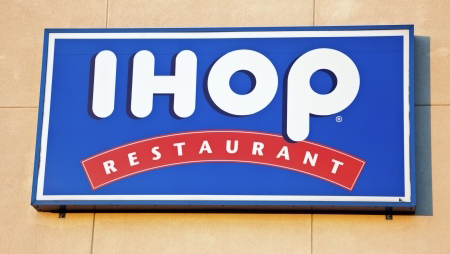 IHOP Franchisee Leaps Ahead With Innovative SMS Marketing Strategy
In today's competitive climate, restaurants need every advantage they can get to gain market-share. That's what drove one IHOP franchise to take action by combining traditional media with mobile marketing.
---
A Targeted Approach
The store identified a problem that was remedied through a targeted marketing strategy. They wanted to build brand loyalty and drive traffic into local stores. The solution: Executing an integrated media campaign involving SMS marketing, direct mail and outreach. The campaign proved to be a success. For example, mobile coupon redemption reached 10 percent, restaurant traffic increased, and revenue jumped.
---
Multi-Channel Strategy
The strategy involved an integrated marketing approach using a variety of different channels. First, a Money Mailer was sent out to households encouraging consumers to text 'IHOPFREE' to a specific number in order to receive a free short stack of pancakes. A similar message was promoted via radio and print ads.
Under this approach, customers were encouraged to opt-in for a coupon via SMS which could be redeemed for a free short stack of pancakes on certain days of the week. Customers were segmented into a SMS list that allowed them to receive future coupons and updates from IHOP.
---
Success By the Numbers
In a month's time the IHOP franchisee said a large percentage of the coupons were redeemed. They also reported significant 'upsells.' For example, consumers coming in to redeem a coupon for a free short stack ended up purchasing meals for their entire family.
The store reported other favorable analytics. The opt-out rate for the text message list was only 10 percent, and they saw a significant uptick in traffic mid-week.
The lesson to be gleaned here is that companies, including restaurants, should not be afraid to embrace mobile marketing in tandem with traditional media.
---
---